Sofía Medina González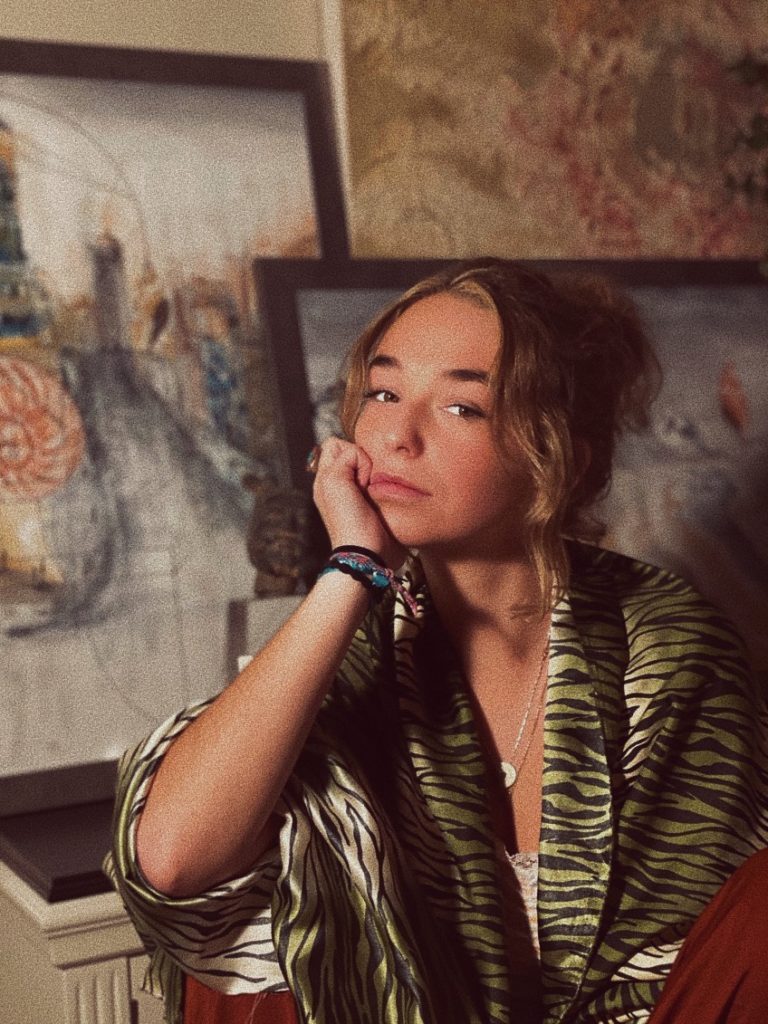 (Madrid, 1998)
Artista, graduada en Bellas Artes. Mi arte plantea una dualidad entre la ciencia y la espiritualidad. A través de la pintura expreso una forma distinta de analizar la ciencia, plasmando la perfecta proporción de la naturaleza, analizando los diferentes patrones que podemos encontrar en la misma. Desde la física cuántica, las matemáticas, geometría, arquitectura, pero siempre observándolo desde un punto de vista más humano, espiritual y del color.
La experimentación me ha llevado a tocar varias disciplinas como la pintura, la performance, la fotografía científica y las instalaciones.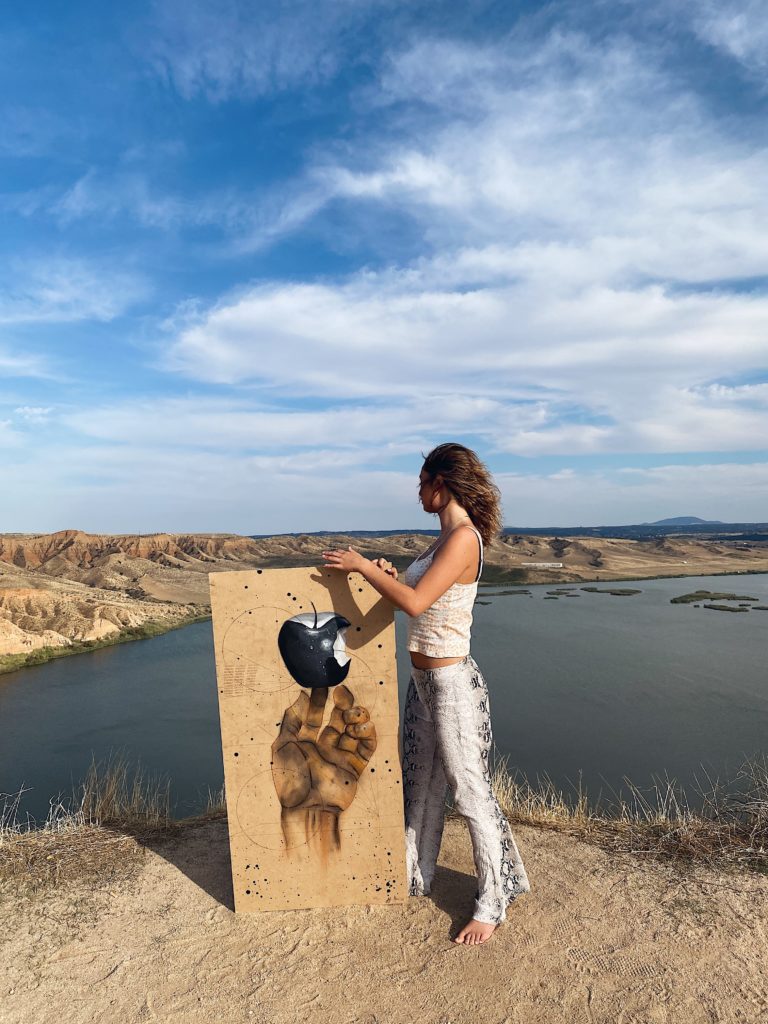 Artist, graduated in Fine Arts. My art poses a duality between science and spirituality. Through painting I express a different way of analyzing science, capturing the perfect proportion of nature, analyzing the different patterns that we can find in it. From quantum physics, mathematics, geometry, architecture, but always looking at it from a more human, spiritual and color point of view.

Experimentation has led me to touch various disciplines such as painting, performance, scientific photography and installations.
ESTUDIOS:
2016 – 2020 Graduada en Bellas Artes en la Universidad Francisco de Vitoria, Madrid
2019 Academia di Brera, Milano
EXPOSICIONES INDIVIDUALES:
2020 Restaurante "ANICA", Madrid
Colaboración con moda en espacio Trending 14, Madrid
2022 Galería AGA, Soria
2023 Casa del cine mx, Ciudad de México
EXPOSICIONES COLECTIVAS:
2020 "Exposición Andante", Madrid (colectivo koovo)
2020 Garna Art Gallery, Madrid
2021 Casa Suecia, Madrid
2021 Laboratorio Octogon, Madrid (artes visuales)
2021 Estudio de arquitectura , DOMARK, Madrid
2021 Espacio Montesa, Madrid
2021 Exposición restaurante Fortuny, Madrid
2022 Centro 59 Rivoli, Paris
2022 Exposición solidaria en la embajada inmigrantes , Colectivo La Chapelle Debout, Paris
2022 Exposición Maison Bruneau, Paris
2022 Rath Art Gallery, Madrid
2022 Casalu, Ciudad de México
RESIDENCIAS ARTÍSTICAS:
2022 Residencia de 6 meses, 59 Rivoli, Paris
2023 Residencia Casalu, Ciudad de México